 Small Town, Big Heart
Welcome to Norwood Pride!We are a group of volunteers from the small community of Asphodel-Norwood, located just 30 minutes east of Peterborough, Ontario.Known for our Norwood Fall Fair, our progressive, safe community is also rich in heritage offering a rural lifestyle and economic opportunity.While we're a small town, we have BIG HEART when it comes to supporting diversity and acceptance in our community. This is our website to promote the LGBTQ events we put on throughout the year.We invite you to explore our website to learn more about us and our efforts to promote inclusion and acceptance.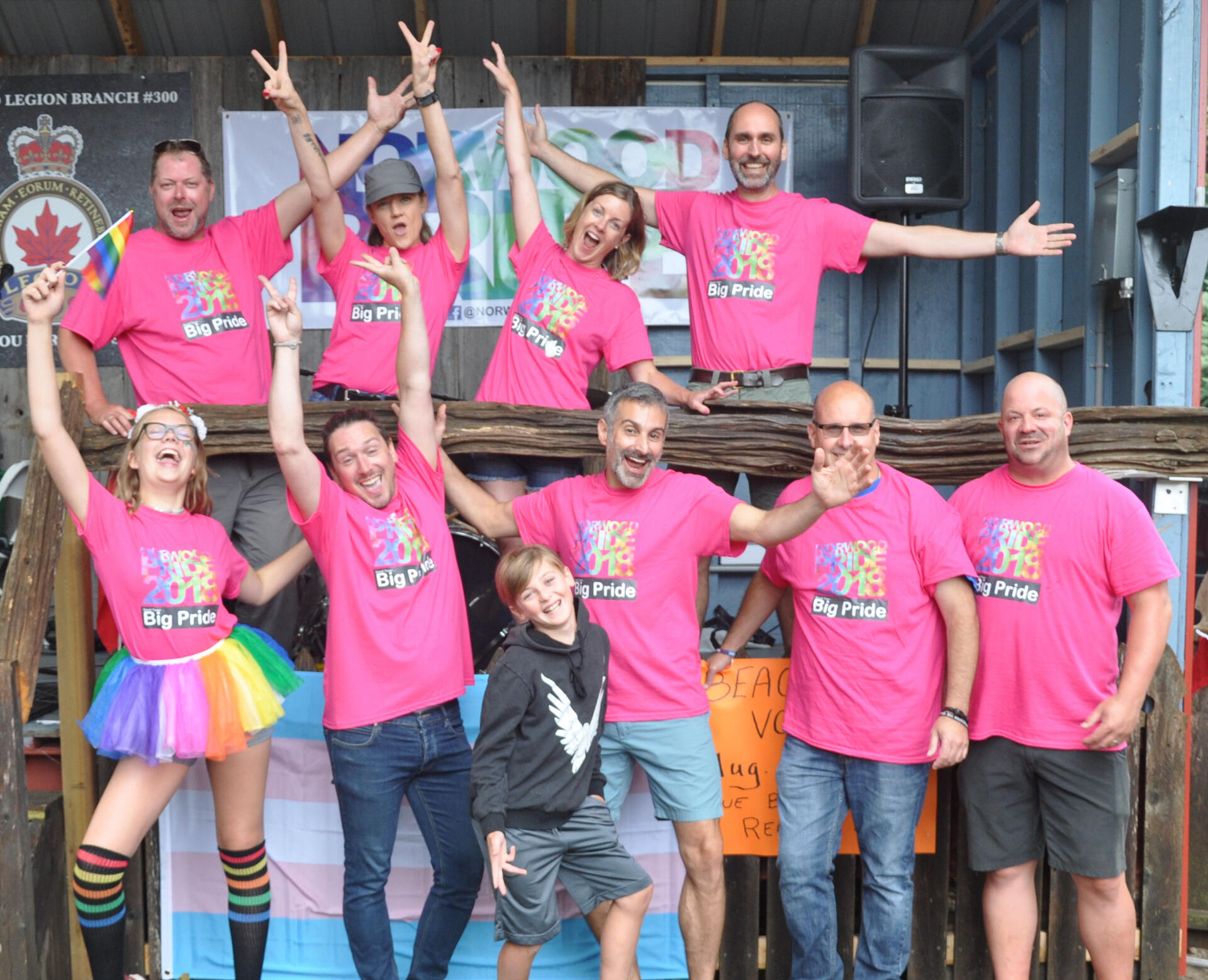 About Us
Norwood Pride is a group of local volunteers who support LGBTQ rights. Together, we drive inclusiveness and acceptance - not only through the events that we create - but through our daily lives.Our first event - Norwood Pride 2017 - was an informal afternoon gathering hosted at the local Royal Canadian Legion (Branch 300) in the village of Norwood. The turnout was AMAZING! Over 300 people joined us on a beautiful sunny afternoon in July to enjoy music, BBQ and drinks on the patio. The response was overwhelmingly positive.And so we decided to ramp things up for 2018. We held a flag-raising ceremony at the Town Hall in partnership with township officials. We coordinated with our friends at Peterborough Pride and co-hosted their softball tournament at the local Community Centre. And to top it off, we invited Warkworth local band, The John Cleats, to perform at our event.In 2019, the informal group decided to form a non-profit - Norwood Pride, Inc. The donations we generate through go 100% back into funding future Norwood Pride events.We invite you to connect with us if you're interested in becoming a member of our group! And be sure to join our mailing list to hear more about what we're doing!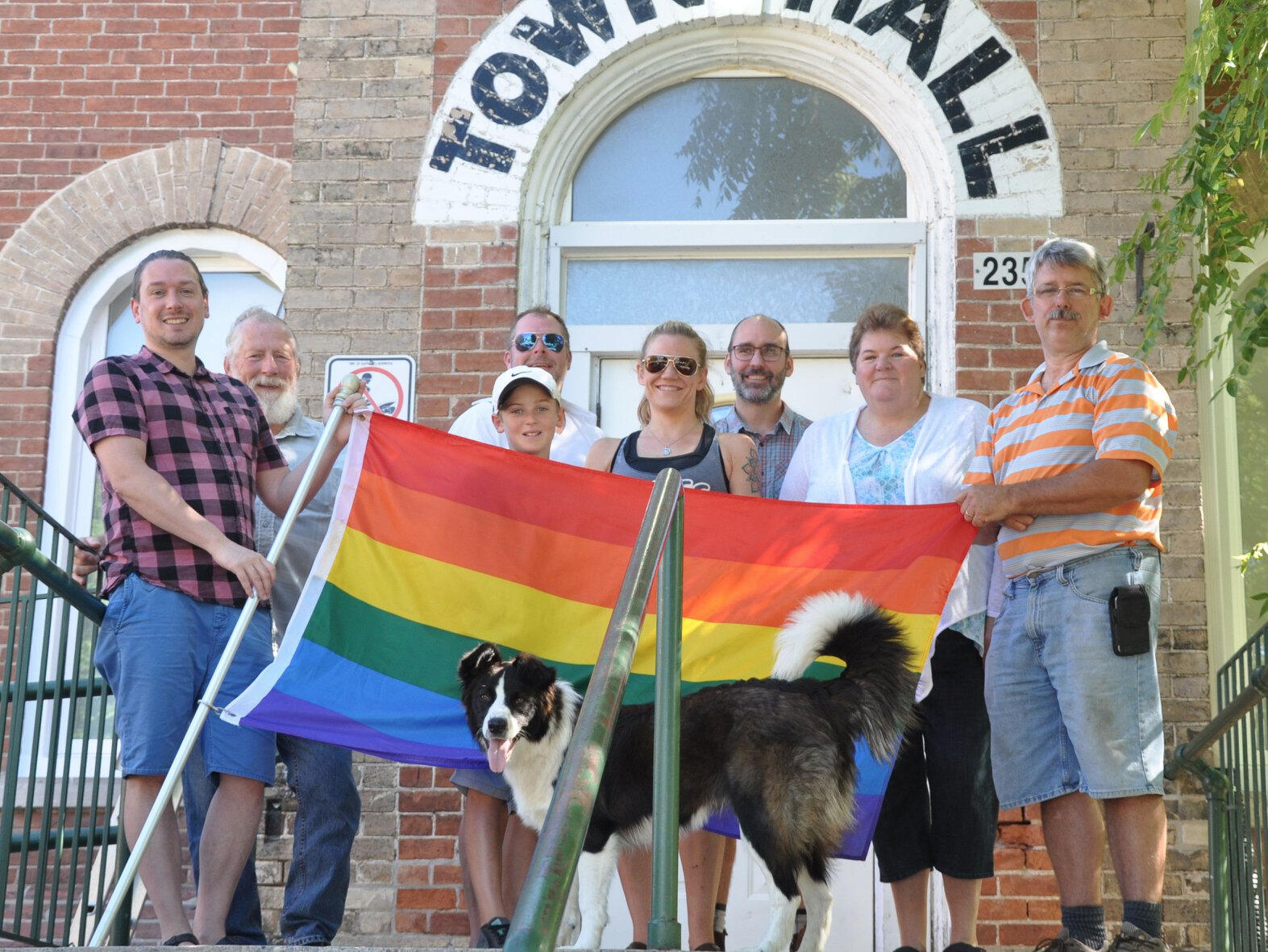 Events & Media
2022
NORWOOD PRIDE
July 24, 2022, 11AM-2PM
Norwood Community CentreJoin us for Pride Picnic in the Park!
2019
NORWOOD PRIDE
July 14, 2019, 1-5PM
Norwood LegionSave the Date! Come join us for our 3rd Annual LGBTQ Pride event!
NORWOOD PRIDE FLAG RAISING
July 5, 2019Thanks to Mayor Rodger Bonneau and the entire Council, staff and Township of Asphodel-Norwood for raising a flag in honour of our upcoming Pride event!
2018
NORWOOD PRIDE
July 22, 2018, 1-5PM
Norwood LegionHere are some pics from our Norwood Pride 2018 event
NORWOOD PRIDE MEDIA COVERAGE
July 20, 2018Global News, featuring Norwood Pride member Tony Tavares
NORWOOD PRIDE FLAG RAISING
July 19, 2018Our first official flag raising with township dignitaries, including unofficial mascot Luna the dog!
2017
NORWOOD PRIDE
July 22, 2017Here are some pics from our Norwood Pride 2017 event
NORWOOD PRIDE MEDIA COVERAGE
July 19, 2017FRESH 100.5 FM, featuring Norwood Pride member Tony Tavares
Contact Us
Want to hear from us? Join our newsletter to receive updates on events and happenings in the community!
Want to send us a postcard? We would love to hear from you!NORWOOD PRIDE INC.
P.O. Box 483
Norwood, ON K0L 2V0Have Questions or Suggestions? Send us a note!